You think you have a cracked tooth. Now what?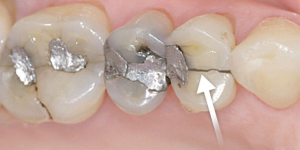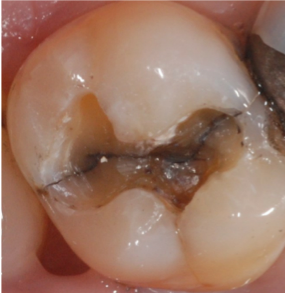 4Th of July just passed and I have had many patients calling regarding chipped or cracked teeth.  A cracked tooth can sometimes cause severe pain and may need to be addressed urgently. We are here to help you during your dental emergency and here is a little information to address some concerns about cracked, chipped or broken teeth.  
Why do teeth crack?
Teeth may develop cracks due to a traumatic injury such as a fall or accident.  Normal wear and tear overtime may also lead to the development of cracks, especially in teeth already have large fillings. Additionally, we may see this occur more in patients who clench and/or grind their teeth and do not use a night guard. 
How would I know if my tooth is cracked?
Cracked teeth may have pain on chewing or show sensitivity to hot and cold foods. There can be leakage through the cap that may cause infection in the tooth and spreading into the surrounding bone and gums. In these cases, the tooth may begin hurting suddenly and pain may come and go. Depending on where and how deep the crack is the symptoms may vary. It is possible to have any symptoms and the presence of a crack may be detected by the dentist during your routine exam and cleaning. 
How will a tooth with a crack be treated?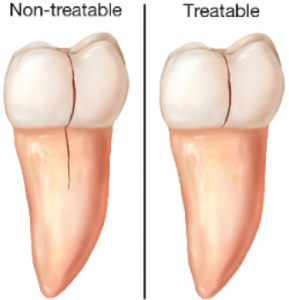 Depending on the extent of the crack your dentist will determine the adequate treatment. This maybe something simple like a filling or may need root canal treatment with a crown. The position and extent of the crack will be an important factor in determining if the tooth can be saved. Cracks in teeth never heal, therefore, there is a possibility that the crack may continue to progress even after treatment. A crown will provide the most adequate support for a cracked tooth and can reduce the chances of the crack progressing. Time is of the essence when it comes to addressing teeth with cracks. If the crack in a tooth is too extensive the tooth may need to be extracted and replaced with an implant crown. 
So, if you suspect you have a cracked tooth or have any of the symptoms described above, call Pristine Smiles (Dr. Navneet Dhaliwal) for a quick and easy check-up.